How do you bounce back from disease, poverty, loss? As "The Bounce Back Babe", I know – I'm like one of those punching bags that keeps falling down and popping right back up.
"The Bounce Back Babe" is my new handle – but I also considered:
The Adept Adapter (my husband's favourite)
Willow Woman (because willows bend but don't break)
The Comeback Kid
The Spitfire Survivor
Grow Girl
Can you see the theme? Resilience, survival, adaptation to change, flowing with what life brings. I love change, and I want to help people cope with big and little life changes.
I love writing tips-based articles to help people, but I want to be more specific about the direction and focus of my life.
My most recent website is New Beginnings, and it's devoted to helping people cope with endings, transitions, and fresh starts in life. I'm currently working on my MSW (Master's of Social Work) at the University of British Columbia (UBC) – so I know what it's like to embark on a new beginning!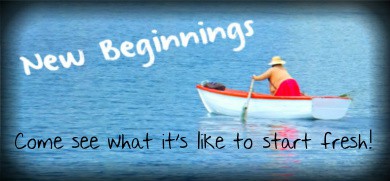 .
How "The Bounce Back Babe" Was Born
I want to go beyond The Adventurous Writer and my Quips and Tips blogs. Last week I wrote a paper for one of my social work classes – I chose to write about an Infertility Support Group for Couples Who Can't Have Children.
Then, while walking in the forest and talking to God (with my dog Georgie squirrel hunting nearby), I took a moment of silence to reflect on not having children. Now that I'm 42, I've accepted that biological children aren't a possibility for us. We found out we have no sperm 5 years ago, but I always thought a miracle would happen.
I'm starting to seriously accept the idea of a childless future…and I turned to God.
"What else with you do with your life?" He asked. I realized I spent the first half of my chasing – and finding – happiness. I got two university degrees, lived in Africa for 3 years, lived on Bowen Island, got married, became a freelance writer, learned how to make money blogging, moved to a gorgeous house in Deep Cove with two different ocean views, got a dog, got rid of that dog, got a second dog, take annual vacations to exotic places…I'm a hedonist (pleasure seeker).
But I've also suffered.
I grew up in poverty and lived in 3 foster homes. My mom is schizophrenic and single; she underwent several hospitalizations and shock treatments when I was growing up. I didn't meet my dad until I was 29 – when I went to Jerusalem, Israel and looked him up.
Recently, I wrote Help for Foster Kids – 6 Ways to Overcome Shame and Powerlessness. It took me a long time to recognize how oppressive and stigmatizing foster care is, even when the foster homes are excellent.
When I was 18, a guy broke into my apartment and tried to rape me. I wrote about bouncing back from that, to help other women survive similar experiences.
When I was 29, I was diagnosed with ulcerative colitis. I thought the disease would kill me so I made peace with dying. It turns out colitis is chronic, but some people barely notice they have it because they learn how to keep it in remission.
And my husband and I can't have kids. We tried the non-invasive type of fertility treatments (IUI), but I refused the heavier stuff (IVF). I wrote  Accepting a Childfree Life – How to be Happy Without Having Children to help other couples (and individuals!).
Plus, I'm a failed writer. Sure, I make a living blogging (I earned almost $6,000 last month, but that's an outlier because of my extremely popular Halloween articles. Most months, I earn half that). I see myself as a failed writer because I can get literary agents to represent me, but have never been published by a traditional publisher. I wrote 5 ebooks that I sell, but it's not the same.
AND – my sister stopped talking to me 5 years ago. That was one of the most painful moments of my life, when she said she didn't want me in her life anymore. She couldn't even tell me why. I suspect it has something to do with me moving to Africa for 3 years, because that's when she first started pulling away (she even gave me a going away card with a plane falling from the sky. She wrote, "Why are you DOING this?"). Even though her decision to cut me out of her life has way more to do with her issues than who I am, it's still the worst thing that has ever happened to me.
That's when I wrote How to Let Go of Someone You Love.
Back to The Bounce Back Babe
And that's why I'm the Bounce Back Babe! Because I'm happy, optimistic, healthy, smart, and positive even though I've suffered. I'm in my first year of my MSW (Master's of Social Work) at UBC (the University of British Columbia), and I'm learning that not everyone can overcome poverty, a mentally ill mother, foster homes, no dad, chronic illness, and infertility and still be one of the happiest people on the block.
I like The Bounce Back Babe as my moniker because it not only symbolizes where I've been, it helps me remember where I'm going. No matter what happens to me, I will bounce back. And I will do my best to stay healthy, fit, and happy (a babe!).
In this blog, I will continue to help people cope with the crappy parts of life. Quips and Tips is meant to be a source of light, inspiration, and connection – as well as a place to vent.
I'd love to hear what you bounced back from! Feel free to comment below, or on any of my articles.